2021-2023 Board
President – Steven Resnick
Steven grew up in Longwood, Florida where he was involved in Kadima, USY, and BBYO. Following
high school graduation, he became a Chapter Advisor for both Kadima and USY while attending Jacksonville University. Steven was a Chapter Youth Director at the Sunrise Jewish Center (Sunrise, Florida) for 5 years, Jacksonville Jewish Center (Jacksonville, FL) for 2 years, and served as the Assistant Director of Youth Activities for the HaNer (formerly known as the NERUSY and Hanefesh regions) region of Kadima and USY before joining the staff at Congregation Etz Chaim in Marietta, Georgia for about 4 years. Steven is now the USY City Director in Atlanta, GA. Steven also served as Secretary on the JYDA Board for the 2014-2016 term and is excited to return to a leadership position!
Vice President-Corey Bass
Corey grew up in Philadelphia PA, spending his summers at Camp Ramah in the Poconos and the other 10 months of the year with Hagesher USY. That is where he had developed a love for Judaism and Jewish education.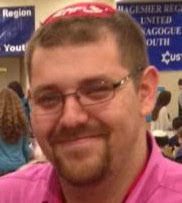 Corey is a proud Boger Nativ and went to Temple University where he received a BA in Jewish Studies/Hebrew. Over the last 9 years,  Corey has held several Chapter Advisor positions and was a counselor and Rosh Edah at Camp Ramah in the Poconos. After serving as the Branch Director for the Mizrach and Seaboard regions of USY, Corey is now the Israel Engagement Director for the Hillel at Drexel University. When he is not working with some of the most amazing teens in the country, he can be found, either hanging out with his niece Elyane who is the coolest kid, chilling with his more recent foster puppy, or catching up on graduate work at Gratz where he is currently studying for a masters in Non-Profit Management.
Secretary – Becca Levine
My name is Becca Levine and I am the Director of Youth and Family Programming at Congregation Beth Shalom in Overland Park Kansas.  I have been involved with Jewish life since I was a tot as my mom was the Director of the Religious School I grew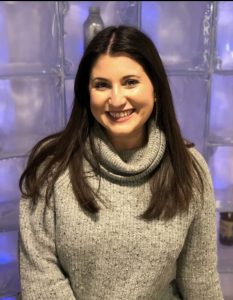 up at and my time attending Goldman Union Camp Institute. I grew up my first nine years in Lawrence, Kansas and then my family moved us to St Louis, Missouri but I always knew I would come home to Kansas. I was very involved in youth group growing up and served on the Missouri Valley Regional Board as the Programming VP. I then came to the University of Kansas and jumped in right away to Jewish life on campus and held a variety of internship roles with KU Hillel.  After spending a semester in Israel, I graduated KU with two degrees, one in Religious Studies and the other specifically in Jewish Studies as well as minors in Leadership studies and global awareness. I then took that knowledge and worked for two years at The University of Delaware Hillel as their IACT Coordinator of Israel Engagement. I led many Birthright Israel trips and fell in love with connecting people to their Judaism. I came home to Kansas in 2018 as the Coordinator of Family Education and Engagement for Congregation Beth Shalom and after a year moved into the work I am in now. Every day, I am able to connect with our teens, youth, and families helping them find community at Congregation Beth Shalom. I am honored to be taking on this position for JYDA because I am unapologetic about pursuing genuine connections. engaging in Jewish values. and building resourceful relationships. I look forward to building a kehilah of passionate youth directors that are change makers for future generations. 
Treasurer – Alan Johnathan
With a teaching background in history, Alan Johnathan became the Director of Youth and Family Engagement for Temple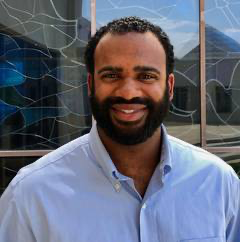 Israel in 2018. He currently has multiple responsibilities within his position. Alan supervises youth groups for 3rd-12th graders, the college outreach program, teaches 2nd and 7th grade in Sunday religious school, and 3rd-7th grade mid-week for experiential education. Also, he is the official Torah schleper, assists in setting up for Synagogue programs, and oversees Temple Israel's young professional's group and B'nai Mitzvah Projects program. On Wednesday evenings, Alan is an educator for the consolidated Hebrew High for the Reform and Conservative synagogue's youth in Charlotte. In his spare time, Alan is an amateur arborist and aquarium enthusiast.