2019-2021 Board
President – Marc Jacobs
Marc Jacobs is the Director of Youth Education and Programming at Temple Emanu-El of Palm Beach in Palm Beach, Florida. Throughout high school Marc was very involved in USY on the Chapter and Regional level as well as 14 years of involvement at Ramah Darom.  After graduating from high school Marc spent his gap year on Nativ where he solidified plans of working in the field of Jewish Education. Marc loves being able to help guide teens through their own Jewish Journeys. For the past 2 years he has enjoyed helping to grow JYDA and help new Youth Professionals as they begin their careers.
Vice President-Jessie Greenspan
Jessie Greenspan is an informal Jewish educator working within the Jewish community for over 15 years. From a very young age, Jessie has been involved in Toronto's Jewish community, including being an active participant with her family at Beth Emeth Bais Yehuda.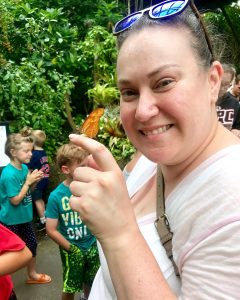 During Jessie's teen years, she served in several leadership positions in USY and, during her post secondary studies, she played an instrumental role in founding Hillel at Seneca College. For the past decade and a half, Jessie has worked professionally throughout the Jewish community, including serving as the Program Associate at BBYO for four years and working on youth and family engagement in synagogue settings. Jessie is a graduate of Yeshiva University's Certificate Program in Experiential Jewish Education, and she is always seeking ways to connect teens to their Jewish identities.  Jessie is looking forward to working with JYDA and seeing what her and the rest of the board can do.
Secretary – Corey Bass
Corey grew up Philadelphia PA, spending his summers at Camp Ramah in the Poconos and the other 10 months of the year with Hageshe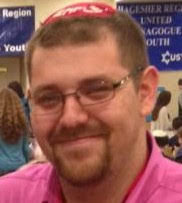 r USY. That is where he had developed a love for Judaism and Jewish education. Corey is a proud Boger Nativ and went to Temple University where he received a BA in Jewish Studies/Hebrew. Over the last 9 years,  Corey has held several Chapter Advisor positions and was a counselor and Rosh Edah at Camp Ramah in the Poconos. For the last 5, Corey has had the privilege to work for Mizrach (formerly EPA and Hagesher) USY where he now serves as the Regional Teen Engagement Director. When He is not working with some of the most amazing teens in the country, he can be found, either hanging out with his Neice Elyane who is the coolest kid, or catching up on graduate work at Gratz where he is currently studying for a masters in Non-Profit Management.
Treasurer – Phylicia Dashoff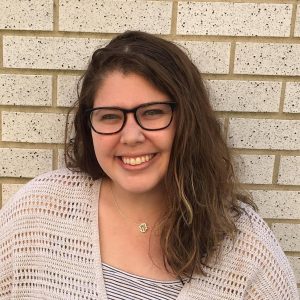 Phylicia's current role is serving as the Coordinator of Youth and Family Programs at Adath Israel Congregation in Cincinnati, Ohio. She was born in Baltimore and moved to South Florida in 2000 where her love for Kadima and USY began! Phylicia loved learning the ins and outs of temple life which led to her leadership roles in USY. She received her B.A. in English from Florida Atlantic University in 2013, but her passion for USY continued as she became the Youth Director at Temple Beth Am in Margate, Florida during her senior year of college through 2016. In 2016, she made the brief move to Pittsburgh to complete an 11-month service year as an education justice fellow for the Jewish non-profit, Repair the World. Upon moving to Cincinnati, she completed a certificate program from Hebrew Union College in emerging adolescence. Phylicia is thrilled to be apart of the JYDA board! In her spare time, she loves cooking and spending time with her soon-to-be husband, Jason!