2017-2019 Board
President – Samantha Isenstein
Samantha Isenstein recently served as the Youth Community Director at North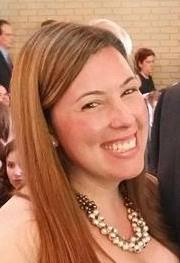 Suburban Synagogue Beth El in Highland Park, Il beginning in May of 2012. Born and raised in the Chicago area, she is so glad that she was able to return home in 2011 after receiving her Master's in Jewish Education at the Jewish Theological Seminary's Davidson School, with a concentration in informal Jewish education. While studying at JTS, Sam  interned with the Foundation for Jewish Camp. She spent 13 summers at Camp Chi as a camper, SIT, counselor, supervisor, and Pacific Northwest trip leader, including one summer where she met her husband. In addition to her youth work experience, Sam studied at the University of Illinois at Urbana Champaign and majored in International Studies with a concentration in the Middle East. As part of her undergraduate studies, she studied abroad at the Hebrew University in Jerusalem. When she is not too busy with work, Sam enjoys spending time in the outdoors hiking and camping with friends, my husband Brian, her son Micah, and dog Jerry. Sam is currently serving as the Youth & Young Adult Director at Anshe Emet Synagogue since July 2016.
Vice President – Marc Jacobs
Marc Jacobs is the Youth Director at Temple Emanu-El of Palm Beach in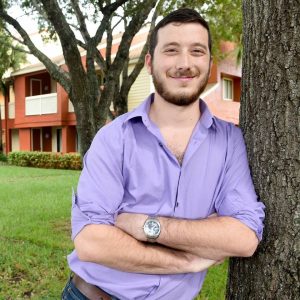 Palm Beach, Florida. Throughout high school Marc was very involved in USY on the Chapter and Regional level as well as 14 years of involvement at Ramah Darom.  After graduating from high school Marc spent his gap year on Nativ where he solidified plans of working as a Young Jewish Professional. Marc loves being able to help guide teens through their own Jewish Journeys. He is incredibly excited to give back to JYDA and help new Youth Professionals as they begin their careers.
Secretary – Morgan Levin
Morgan Levin is the Youth and Family Director at Congregation Tifereth Israel in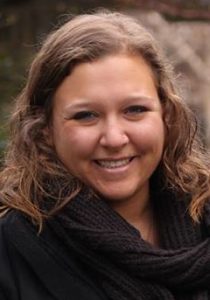 Columbus, Ohio. Originally from Akron, Ohio, Morgan Graduated from Bowling Green State University with Bachelor's degree in Visual Communication Technology. While in high school Morgan was very involved in her Jewish youth group which lead to leadership roles in her university's Hillel. Having 12 years of Jewish camp experience, and a very Jewish upbringing, she is not surprised she ended up working as a Young Jewish Professional. After graduation Morgan attended a MASA program called Career Israel where she interned at McCann Erickson as a graphic design intern. It wasn't long after returning to the states that she lead her first trip with Birthright. Morgan lead 2 more trips before landing her first professional job post college. She is eager to be on the JYDA board and give back or an organization that has supported her over the last year and a half.
Treasurer – Julee Levine
Julee Levine is the Director of Supplemental Education at Adat Ari El in Valley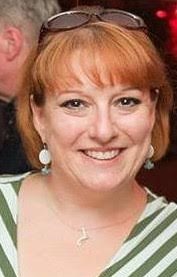 Village, where she has been for 15 years. Prior to moving "way out west", she was the Youth Director at Temple Beth-El in Birmignham, AL and ran the USY program at the former Beth Shalom in her hometown of Jacksonville, Florida.  She began her career as a Jewish Educator as a CIT at the JJC Day Camp back in middle school, and since then has worked at summer camps and taught in religious schools. Julee is a die-hard Florida Gator, having received her Bachelor's and Master's Degrees in Special Education. She stays active with the UF Alumni Association and is the Past-President of the Southern California Gator Club. Julee was recognized by the Far West Region of USY with the Anshei Chayil award for distinguished service to the region in 2004 and the Kesher Award as a builder of an exemplary community in 2013.  Julee's passions are not limited to Jewish Youth & Education. She and her husband Jason are avid karaoke singers. She also loves to cook and to read and enjoys exploring Southern California. She hopes to make her way onto another game show eventually. Julee loves the LA lifestyle but will always have a fondness for good grits and sweet tea.